Covid-19 Automated Occupancy Monitoring System for Businesses
Governments have imposed social distancing regulations to flatten the curve of the coronavirus pandemic outbreak. Many businesses are now required to control the number of visitors entering their facility or building. Most have responded by assigning physical personnel to control the customer traffic at their entrances. Interleaf Technology has partnered with FootfallCam to deliver an Automated Occupancy Control System that is dedicated to providing a more cost-effective and efficient way to abide by these safety regulations. Our solution will:
Count real-time occupancy in your building
Have an automated display at your entrance to control incoming traffic
Alert staff if capacity limit is breached
Provide a Live occupancy widget to display at your website
Allow Fast and easy implementation
Supply an Analytics Package to generate detailed reports across multiple sites and timeframes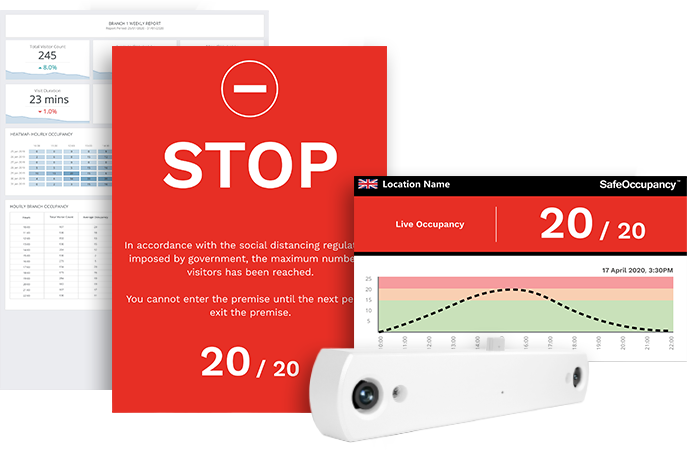 How does it work?
FootfallCam accurately counts how many customers are going in and out of your building, giving you real-time data on the number of customers inside – your occupancy. A tablet display* at the entrance uses a simple traffic light system to inform customers whether they should enter, or whether the maximum occupancy has been reached and they should wait. When other customers exit, the screen will update accordingly.
*Digital signage, tablets, laptops and Smart TVs can also be used
Alerting Staff when Limit is Breached for Real-time Occupancy Monitoring
Administrators can set a predetermined threshold on the number of people occupying a certain space. The live dashboard keeps staff members posted on the current occupancy levels. In the event that customers disregard the traffic light indicator and the occupancy limit is breached, an alert will be sent to your staff so that they can take timely action to control the number of people in your premises. This allows staff to manage store occupancy in real-time. Managers' minds will be at ease knowing that the welfare of their employees and customers are protected during the Coronavirus pandemic outbreak.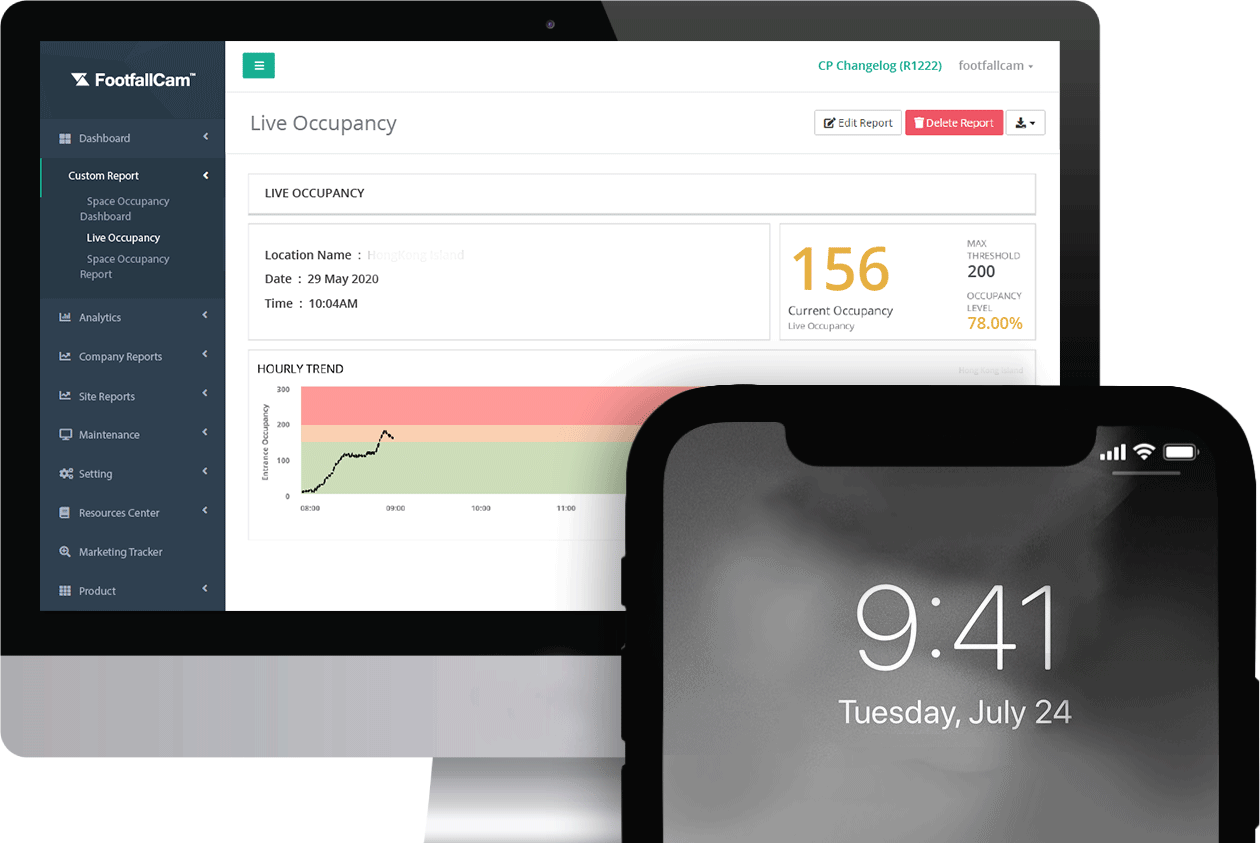 Help Customers Preplan their Journey with the Live Occupancy Count Widget on your Website
Our widget allows your website to display automatically-updated occupancy conditions of your premises. Customers can check your website before leaving home to see when will be a better time for them to visit. This is a proactive approach to influence customer traffic by staggering their visiting time. It is also a good way to manage customer's expectation on queue time and thereby improving customer's experience.
Allow customers to pre-plan their trips based on the occupancy display on your website.
Allow businesses evenly.
Improving the operation capacity of stores using real-time occupancy data.
Quick and Easy Install.
No power required (powered over network)
Multiple cameras can be installed on a single site
Installation and configuration included in our package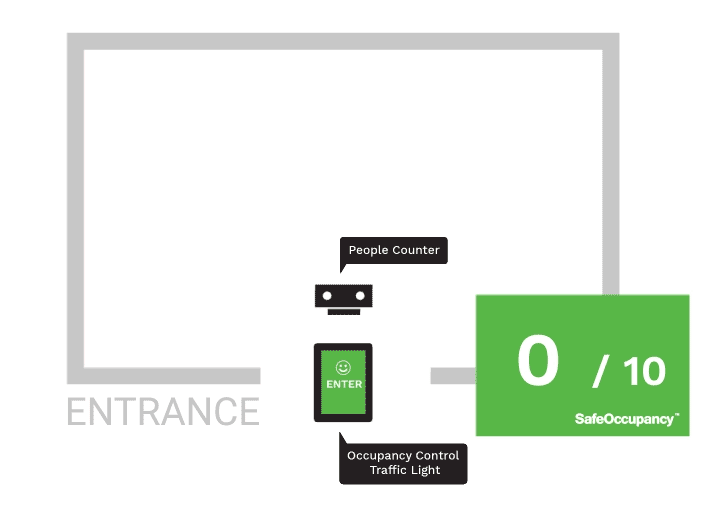 Post-Covid uses
While there is an immediate benefit for a company in using FootfallCam to manage occupancy, it can do so much more:
Identify peak hours of occupancy – assist in planning staffing levels
Record average visit duration
Identify new vs returning customer numbers
Create zones/departments within your premises to analyse traffic within the building
Analyse "Turn In" rates
Occupancy System Package includes:
3D Plus camera
Analytic Manager software (cloud based)
Customer-facing Live Dashboard
Employee-facing Dashboard and Staff Alerts
Occupancy Reports
Quick and Easy Installation
Stock available
Contact sales@interleaf.ie for more information.